You are likely on this page because you find yourself in a difficult place in your life that is perhaps not working, and is perhaps not sustainable. Although this feels like a time of great crisis, but may also just be an accumulation of unfulfilling circumstances, a crossroad in your relationship or career, or a bad mood that has gone on too long please remember that you are not alone! Whatever the situation feel free to contact me so that we can find a way forward to help you overcome your circumstances.

​

Contact me on nadine@nadinetherapy.co.za or on 084 779 4889.

Visit my website on www.nadinetherapy.co.za

.
Powered by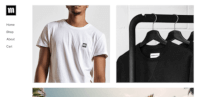 Create your own unique website with customizable templates.

Please Read Our